How to Create a New Customer Record?
Step 1:
Once you go to the customers link on the left column navigation, look for the New button at the top right and click on it.

Step 2:
After clicking on the customer creation button, you will see some empty fields like First Name, Last Name, Cell Phone, Email Address etc. at the Contact Info section. Please follow the below image for filling up the Contact Info Section: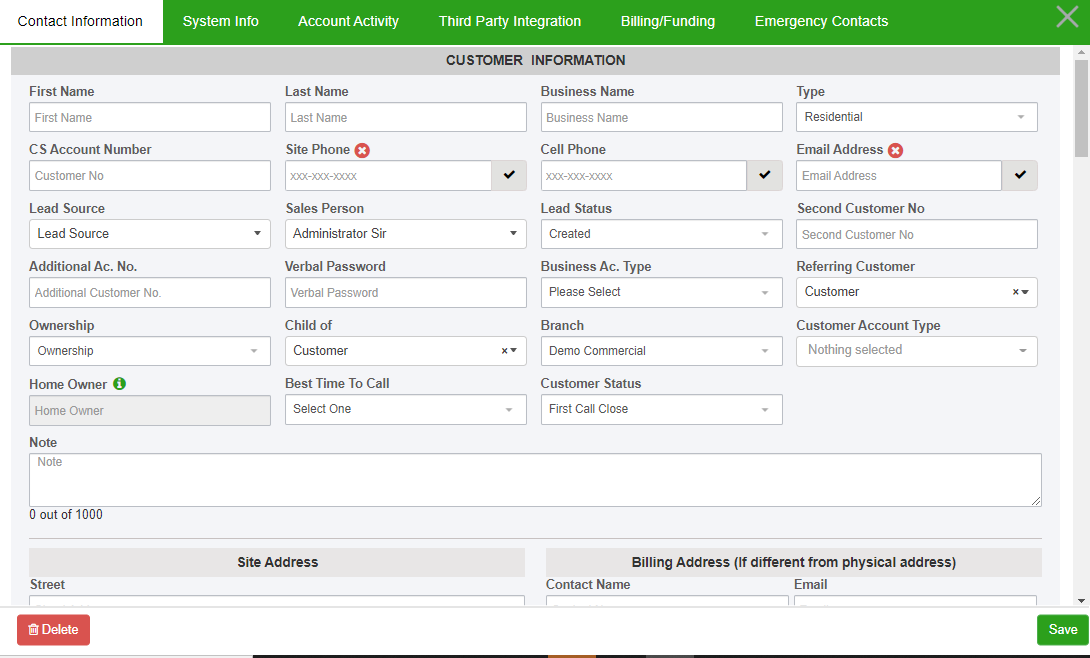 After filling up the contact info section, you need to fill up the System Info, Account Activity, Third Party Integration, Billing/Funding, Emergency Contacts sections as per your requirement. Please follow the below images as reference: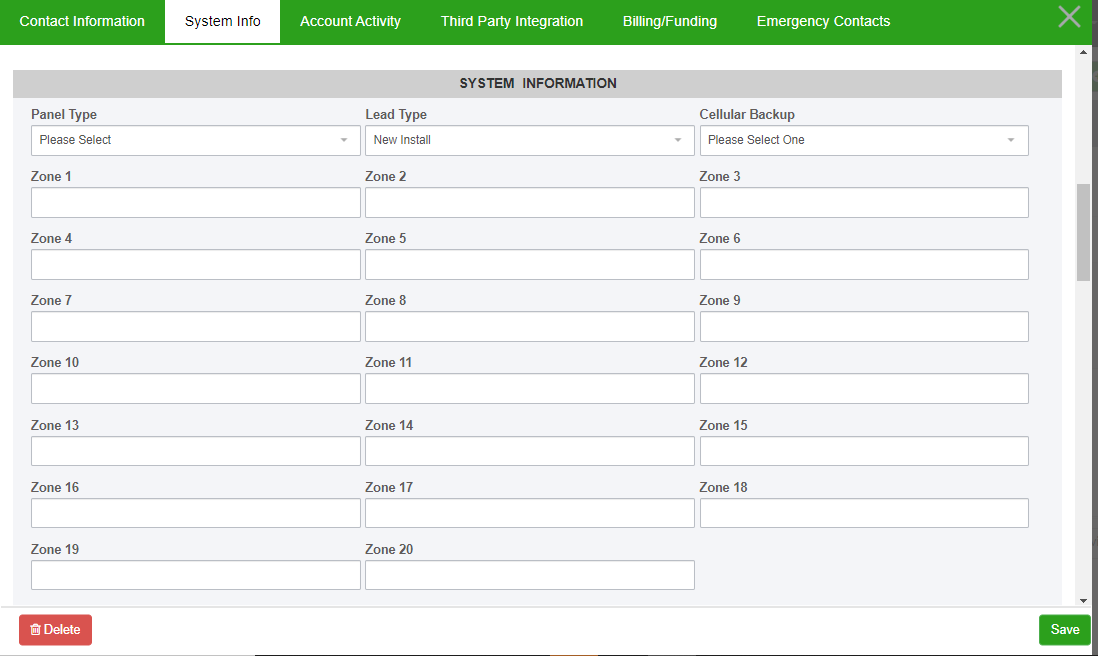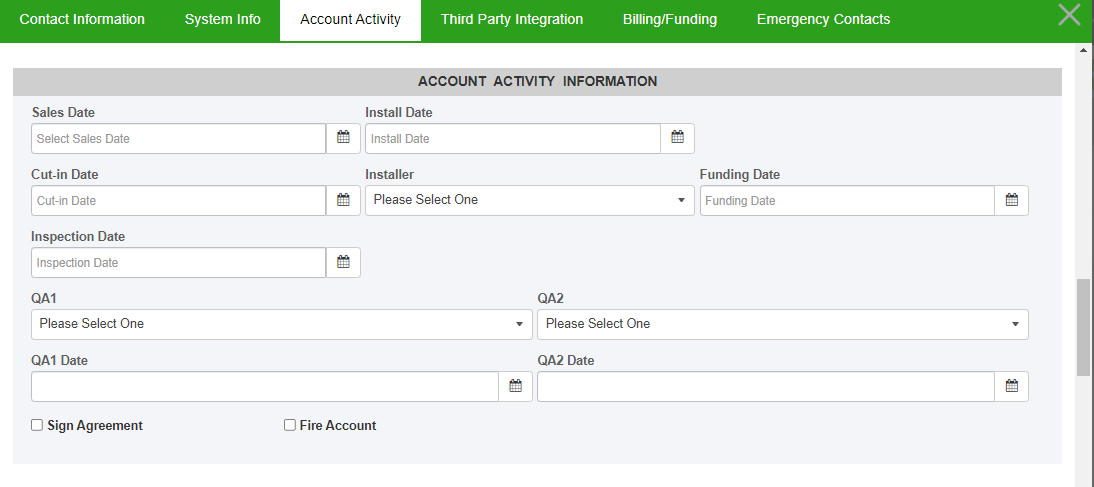 Step 3:
After filling up all the required information, click the save button placed on lower left. The desired customer is created.