If you want to cancel a customer, please follow the steps below:
Step 1:
Click on the Customer link at the left navigation bar and open Customers List.
Open the Customer Edit Window
Click on the

Cancel Customer

button below.
---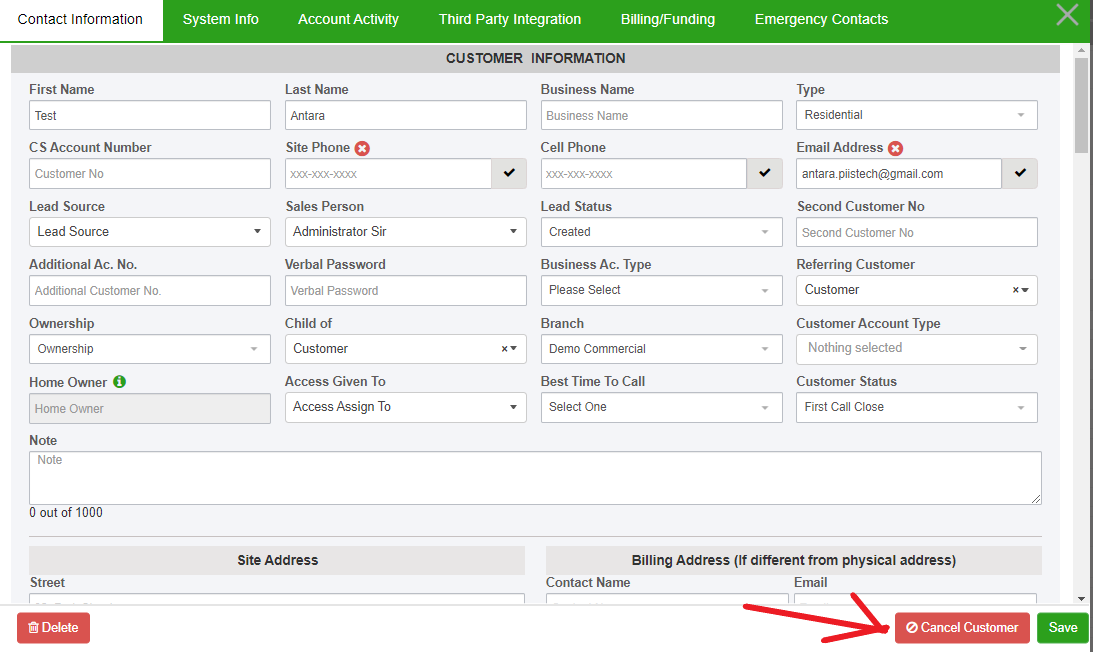 ---
---
Step 2:
A customer cancellation window will appear. Select the Cancellation Date from the calendar.
Select a Cancellation Reason from the drop-down list.
Write any Cancellation Note if you want.
Click on the Add to Cancellation Queue button below.
---
---
---
Click Yes button on the confirmation window and the customer will be added to the Cancellation Queue.
---

---
---
A window for sending cancellation document to customer will appear. Click Yes and a print preview of cancellation document will appear.
Click Print if you want to have the printed copy of the cancellation document.
---

---
---
Write or edit the email address and click the Send Email button if you want to send the document only to customer's email address.
Write or edit the contact number and click the Send SMS button if you want to send the document only to customer's contact number.
Click on Send to Both button if you want to send the documents to email address and contact number both.
---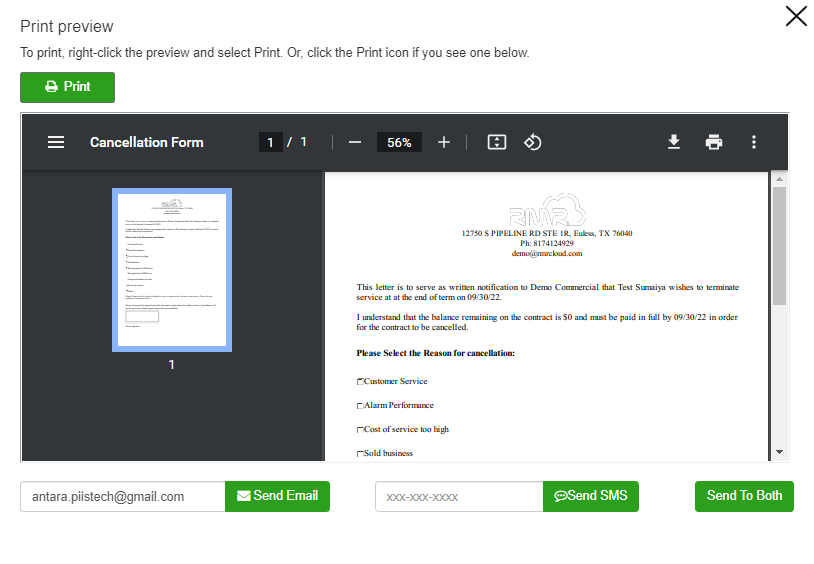 ---
---
Step 3:
Find your desired customer on the queue, click on Sign if you want to sign it and click on the Action checkbox at the rightmost corner.
Then click on the Cancel button above.

The selected customer will be cancelled.
Notes:
You can remove any customer from the cancellation queue by clicking on the Remove from Queue button.
You can download the list of customers in the Cancellation Queue by clicking on the Download button above.
---

---
---
Step 4:
Go back to the Customers link and check the cancelled customer in the list. You will find the cancelled customer on the list lined with red mark like the image below:
---

---
---